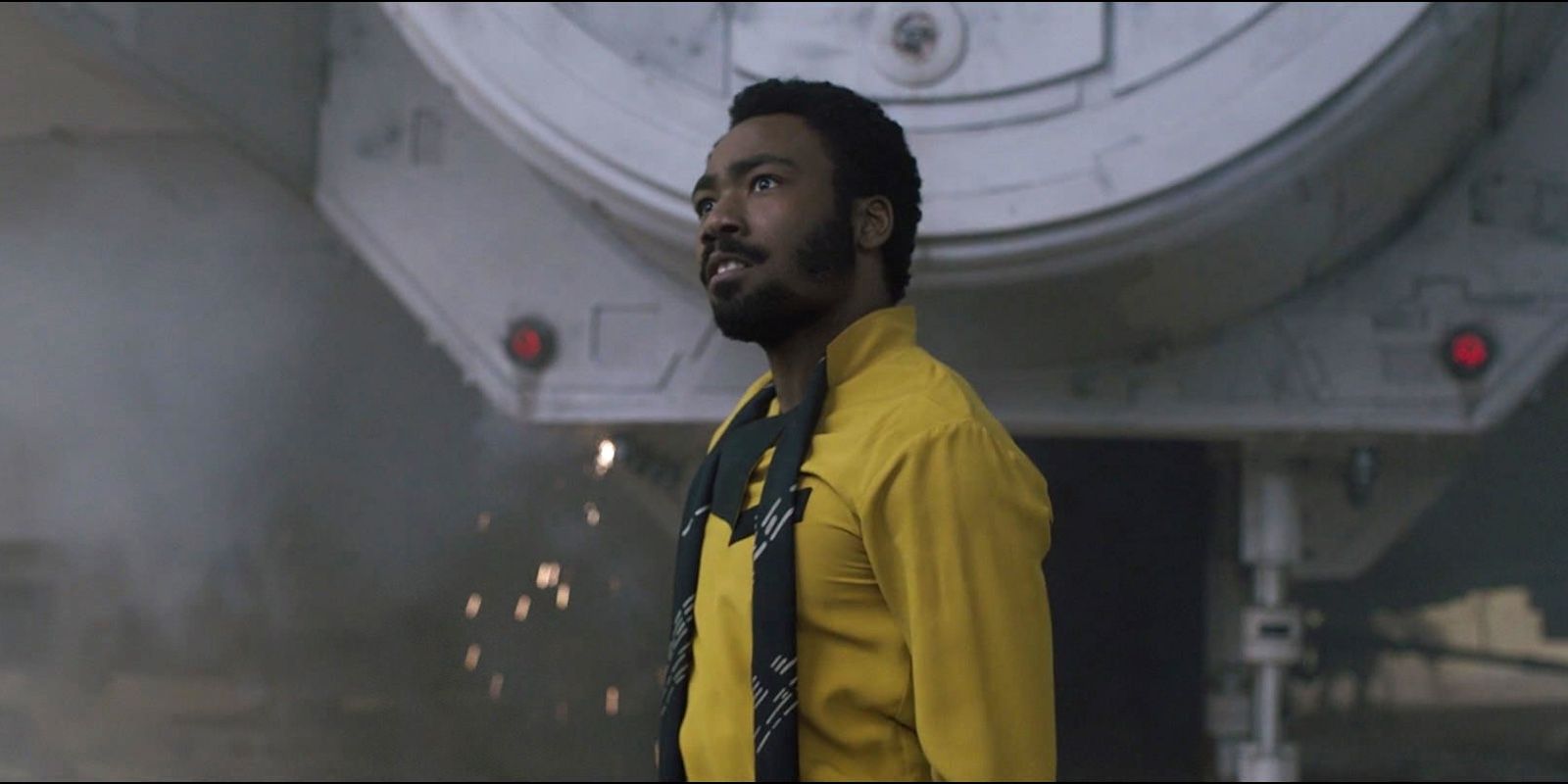 Fired Solo: A Star Wars Story co-director Phil Lord teases the original plans for Lando Calrissian. Over the past few years, Lucasfilm's become rather infamous for cycling through creatives on various projects, but no instance is as egregious as what happened on Solo. Lord and Chris Miller, the duo famous for hits like The LEGO Movie, were nearly complete with principal photography when they were let go in June 2017 due to creative differences with Lucasfilm. As a result, the studio brought in Ron Howard to man substantial reshoots – a process that severely inflated the budget and hurt Solo's chances of turning a profit.
Even though it was the first Star Wars box office bomb, Solo earned generally positive reviews. In the wake of its release, there was no massive call to release the Lord and Miller Cut a la Justice League. In fact, there's a viral fan campaign to make Solo 2 happen. Still, some viewers are probably curious what Lord and Miller's version of the movie would have looked like. The full story may never be revealed, but now Lord's offered the slightest hint of what they could have had in store.
Related: Clone Wars Delivers On What The Han Solo Movie Missed Out
On Twitter, Robert Daniels of Polygon shared his piece discussing Star Wars actor John Boyega's passionate Black Lives Matter speech and how the franchise missed an opportunity to better portray the black experience in films. Responding to the tweet, Lord posted "some people tried…" Check out the exchange in the space below: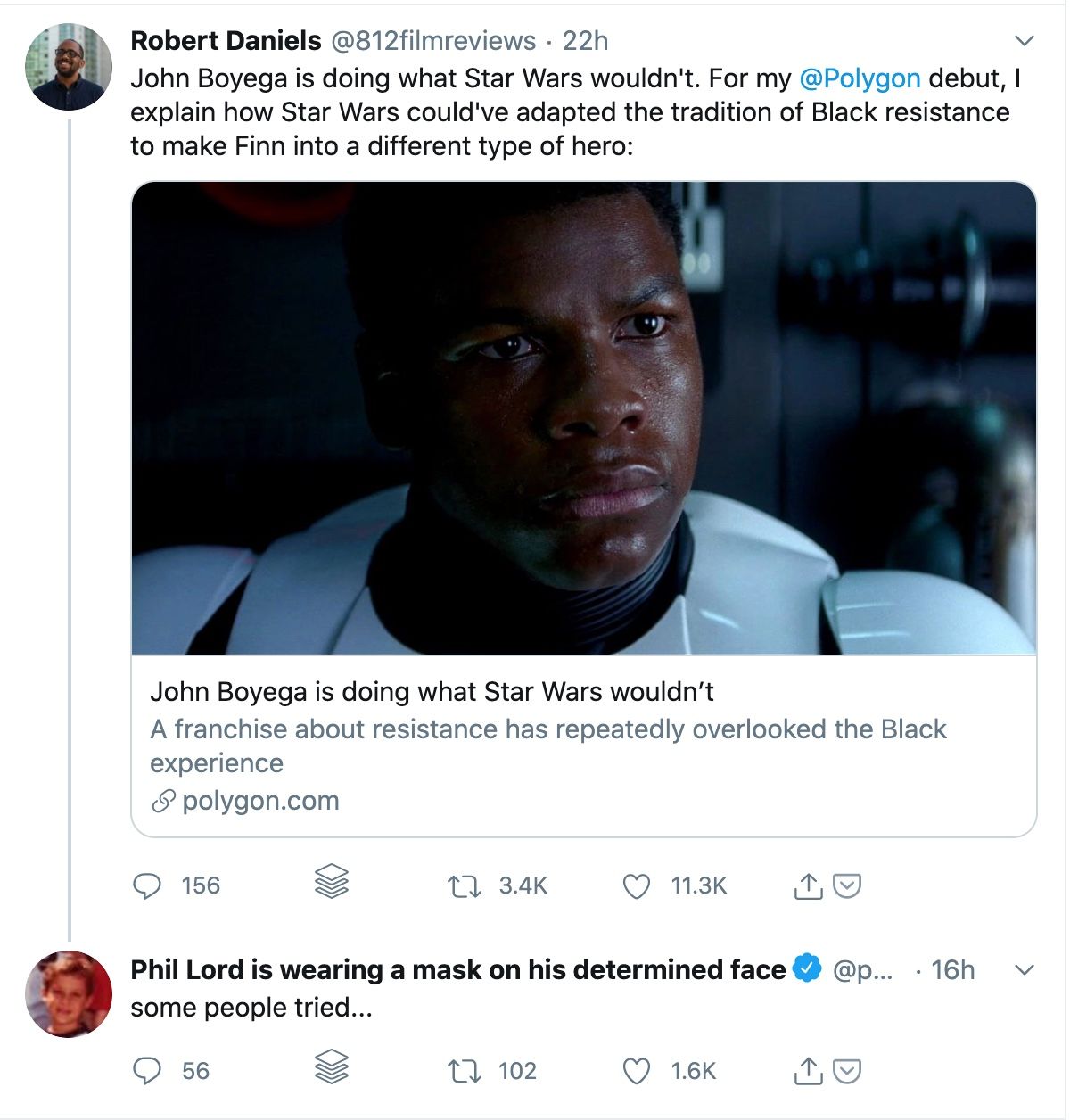 Lord doesn't say it outright, but one can infer he's referencing his time on Solo and what he and Miller attempted with the film. Since Lando had a key supporting role in Solo, it's safe to assume Lord and Miller were considering using that character in a way that differed from what was seen in the released film. Complete details regarding Lord and Miller's departure are not public knowledge, but it has been revealed the pair looked to take risks on Solo and encouraged the cast to improvise. A point of contention allegedly was straying too far away from Lawrence Kasdan's original script. Howard apparently shot the same script Lord and Miller had, so it's possible Lord and Miller tried to inject their own ideas into Solo, which didn't sit well with producers. Lord stopped short of saying how exactly some people tried, so what those ideas might have been remain a mystery.
Donald Glover's performance as Lando was one of the more universally-praised aspects of Solo, and some viewers wished they could have seen more of him. It certainly would have been fascinating to use Lando as a vessel to explore the black experience in a Star Wars movie, which perhaps would have given the spinoff a bit more personality. A common critique of Solo is it played things too safe in crafting Han's origin story – an approach that doesn't entirely add up with a lead character known for having a reckless streak. Maybe one of the upcoming Star Wars films or TV shows Lucasfilm is developing can be a little more daring and help the franchise evolve by depicting fresh perspectives.
More: All Star Wars Movies, Ranked Worst to Best
Source: Phil Lord
Former Solo: A Star Wars Story director Phil Lord seems to tease their original plan for Lando Calrissian in the spinoff movie.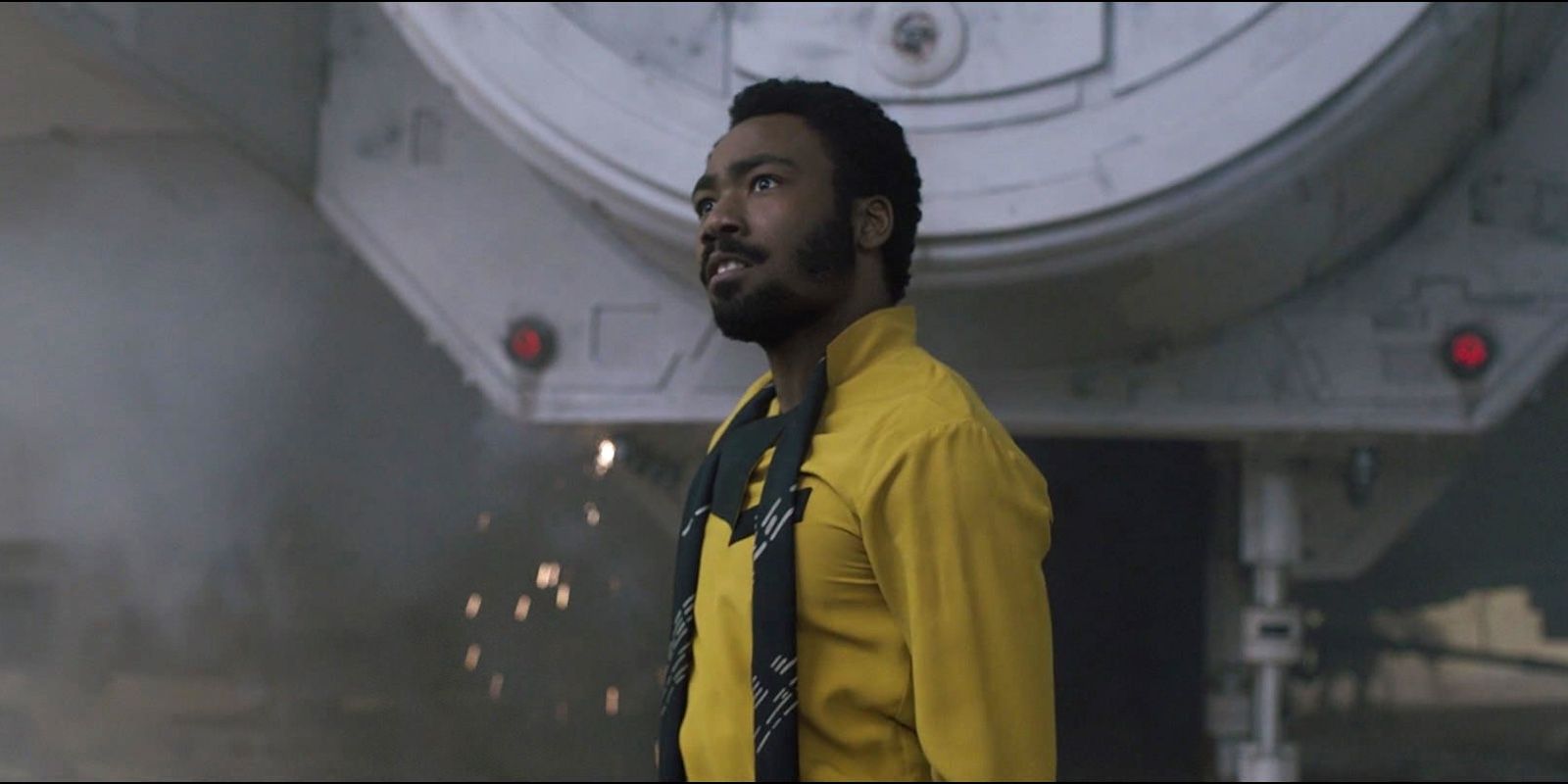 Movie News